News
Stonecastle releases "Anthem" for Siloam Health's 30th anniversary
As Siloam Health celebrates its 30th anniversary, the Nashville clinic is partnering with Stonecastle to produce a series of videos for its year-long campaign. Today, we're kicking it off with "Anthem" – an emotional portrait of the lives Siloam has touched in its three decades of operation. You can watch the video here.
How it was made
The concept behind the campaign was simple: invite people with personal connections to Siloam to share their stories on-camera. The difficulty was choosing which people to cast for the campaign. With only two days to film ten stories, Stonecastle worked with Siloam's marketing team to narrow down the list, pre-interviewing each subject to identify distinct narratives that illuminated a unique aspect of Siloam.
Filmed in October 2021 at a Nashville studio, the documentary-style films seek to capture the heart of Siloam from different perspectives. "It inspires me," said Dr. Theresa Plummer, a Belmont professor and Siloam volunteer. "Anytime I go to Siloam and go back to teaching, I'm like, 'I know why we do this. This is the humanity God created. This is the world. This is global healthcare.'"
A campaign built on conversations
We wanted these videos, led by the Anthem, to feel deeply personal and authentic. Our idea was for the power of this campaign to rest on the shoulders of our subjects' performances – not on flashy imagery or clever editing. So with three cameras rolling, director Barry Simmons guided ten people along their narratives, an exercise of discovery that surprised even some of the interviewees. Wiping back tears, patient Ricardo Castillo shares that "it made me feel loved. That's the word. And each time I go to Siloam, that's how I feel."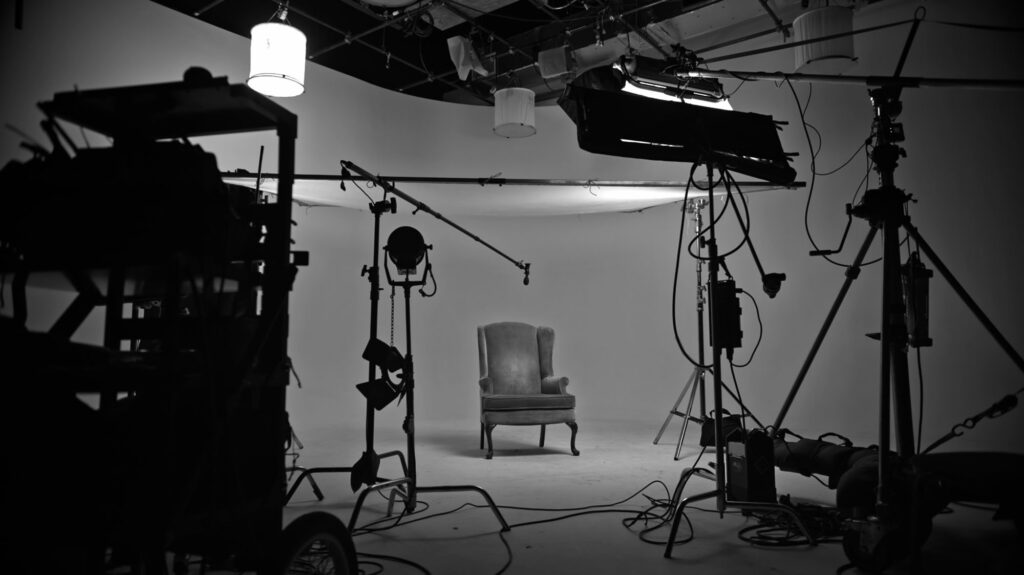 Accessing Stonecastle's library of footage
Thanks to the rich library of footage Stonecastle has maintained for Siloam Health over their seven-year partnership, director Barry Simmons was able to supplement his on-camera conversations with powerful archival footage from past projects.
"Siloam understands that the videos we make for them are not sunk costs, but are actually assets that they can re-use over and over," said Barry. "In our world of documentary filmmaking, these captured moments are treasures. For our clients, having access to these moments add an emotional depth we wouldn't have otherwise."
"Siloam understands that the videos we make for them are not sunk costs, but are actually assets that they can re-use over and over."
"Anthem" is the first in a series of video content Siloam Health will be releasing this year as part of its 30th anniversary campaign. Soon to follow will be the individual stories of the ten participants interviewed in October. These videos will be featured during live events and posted on Siloam's social media platforms.